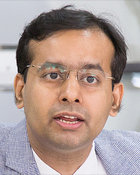 From being a stage of the Second World War to a possible economic hallway to the Indo-Pacific, India's Northeast – with boundaries with China, Nepal, Bangladesh, Bhutan and Myanmar – has emerged as geography of focal significance in India-Japan relations, linked to post-war intricacies between Japan and the Northeast. Simultaneously, with its innovation and infrastructure investments, Japan is an essential piece of India's "Act-East Policy" (AEP). In this context, what future does the India-Japan 'Strategic and Global Partnership' hold vis-a-vis their Northeast India cooperation ambitions under the new leadership of Fumio Kishida?
Japan's role as the region's most prominent development aid provider and a staunch advocate of economic multilateralism has evolved over the years as a stalwart of Tokyo's regional diplomacy. In the "Fukuda Doctrine Speech" from August 1977, Japan officially stressed upon the significance of drawing closer ties with ASEAN principally to upgrade the financial and political contacts between Japan and Southeast Asia.1 This was when Japan imagined a solitary coordinated market for ASEAN by 2015, with an attention on the advancement of the Mekong area. All the more critically, Japan imagined participation with other Asian nations outside the United States alliance system to better comprehend the locale. Japan's developing participation with India in Northeast India by taking into consideration the South-East and East Asia is principally an impression of this four-decade-old mature diplomacy.
In this regard, accession to the power of Kishida – a former Foreign Minister – emerges as a positive sign of reinforcement of age-old diplomatic practices by Japan. Unlike his predecessor Yoshihide Suga's brand of being a 'continuity leader',2 Kishida is also recognized as a 'consensus builder' based on his long diplomatic career.3 Kishida has already shown support for continuing with the legacy of Shinzo Abe and stated that the "realization of a free and open Indo-Pacific" (FOIP) is a key priority and challenge.4 Complementing ideologies behind India's "Act East" policy and Japan's FOIP have made it convenient for both nations to build their natural ties as the primary focus remains on connectivity; in this regard, the Japan-India northeast connectivity ambitions, if successfully implemented, have the potential to bring India closer to the 'continental connect' it aims for in its connectivity outreach.
Thus, Kishida's support of Abe's legacy is crucial with regard to the India-Japan Northeast ambitions. This is because it is under the Abe-Modi camaraderie that India and Japan had officially chosen to fashion Northeast India as mutually beneficial during Modi's visit to Tokyo in September 2014, with a dedicated accentuation on connectivity and infrastructure advancement. 5
In particular, it was a major political assertion on India's part to welcome Japan to participate in infrastructural improvement in Northeast India since the district is scarred by militant activities that have upset India for long. Moreover, via its Expanded Partnership on Quality Infrastructure (EPQI) and India's AEP, Japan has left its stamp as a solid, dependable formative financial backer for India, reinforcing the partnership the two countries share, especially vis-à-vis Northeast. Such collaboration between Japan and India in China's immediate vicinity makes it rather significant, especially as Kishida is taking over from Suga at a time of tense Beijing-Tokyo ties – and public opinion could potentially make Kishida take a stronger stand on Beijing.
In February 2021, Japanese Ambassador to India Suzuki Satoshi visited Northeast India, wherein he attended a symposium with External Affairs Minister S. Jaishankar.6 Here, while highlighting the importance of the strategic India-Japan partnership, the immense focus was given to the key role of India's Northeast – and especially the state of Assam plays in shaping the future of Asian connectivity by linking the landmass across the Arabian Sea to the South China Sea. Assam was identified as the 'meeting point' and 'fulcrum' of such connectivity ambitions;7 the state has linked India to South Korea and Japan in the past as well and has hence historically proven its worth in building linkages with East Asian economies. Importantly, Suzuki has clearly stated that "North East is situated where India's Act East Policy and Japan's vision for a free and open Indo-Pacific converge. To be "free and open" is critical here in Assam."8
In this vein, the Indian government has been attempting to link Assam – and broader Northeast – to Myanmar, Bangladesh and Bhutan – as well as Vietnam and Japan via land, air and sea. Projects to achieve this goal have included a new 20 kilometre Dhubri-Phulbhari Bridge across the Brahmaputra being built with Japanese official development assistance9; an inland waterway project connecting Assam with Bhutan and Bangladesh,10 a power-grid that transports power to and from India's neighbors to Bihar through Assam11 and the trilateral India-Myanmar-Thailand highway that could be stretched out to Laos and Vietnam.12 Moreover, the alignment of Japan's "Free and Open Indo-Pacific (FOIP)" vision with India's AEP is a significant boost for development in the region. For example, the India-Japan Act East Forum provides a platform to identify "specific projects for economic modernization of India's North-East region including those pertaining to connectivity, developmental infrastructure, industrial linkages", and also to expand collaborations with Myanmar and Bangladesh.13
Japan has already invested in multiple projects in India's Northeast, such as the water supply project in Guwahati and the Assam-Meghalaya road network, hence building itself as a natural partner in the region.14 Moreover, the Japan International Cooperation Agency (JICA), as the biggest bilateral donor to India, has partnered with New Delhi on several other transport projects like the North East Road Network Connectivity Improvement Project;15 Metro Rail projects in Delhi, Mumbai, Bangalore, Chennai, Kolkata and Ahmedabad; Western Dedicated Freight Corridor from the National Capital Region to Mumbai; and Mumbai-Ahmedabad bullet-train project. Still, the sheer number of India-Japan (primarily JICA funded) projects in Northeast India supersede the engagement between the two in any other parts of the country; even amidst the COVID-19 induced economic slowdown, JICA extended an ODA Loan of INR 980 crore for the phase 4 of the North East Road Network Connectivity Improvement Project.
Further, the Joint Statement issued during Abe's visit to India from September 13-14, 2017, reaffirmed Japan's intention to invest and cooperate both in and outside Northeast India.16 Moreover, this narrative was also noted in the previous Joint Statements from 2014-16. At this time, Fumio Kishida himself was serving as Abe's (and Japan's) Foreign Minister, retiring from that office in late 2017; it is hence essential to remember the critical role he played in shaping the Abe-Modi Northeast focus. Simultaneously, China has for long been following the ascendancy in Japan-India chemistry in Northeast India – and in the Indo-Pacific region at large. The Chinese foreign ministry in 2017 itself had stated that Beijing would object to any foreign investment in Northeast India since China has "disputes on the eastern section of the boundary" with India.17
Ultimately, the Japanese investment engagement today is visible across all the Northeastern states ranging across sectors from environmental to transport. This wide-ranging Japanese engagement in Northeast India reflects not only India's evident openness and trust in Tokyo but also the possibility of cooperation with Japan in other regions. Importantly, this partnership between Japan and India is emerging, despite the Chinese eye over Arunachal Pradesh and the East China Sea as important resource-rich regions of the area. Northeast India's prompt geological vicinity to South East Asia stays an assistant factor. Further, Japan's EPQI with India represents a challenge to China's Belt and Road (BRI) in the district, especially in spaces of investment and connectivity improvement. In fact, Japan's EPQI and China's BRI are contending plans, both similarly centered around network and connectivity frameworks in the Indo-Pacific, making the Bay of Bengal and Southeast Asia a common flashpoint for influence.
Thus, in his bid to lead Japan's economic and political future amidst domestic and regional turmoil, Fumio Kishida must underscore that the India-Japan participation in the Northeast is a one-of-a-kind model of collaboration. New Delhi's transparency in welcoming Japan to the area for a wide range of infrastructural drives shows the essential immovability shown by the current Indian government despite China's confidence. Bringing back the Abe-era of diplomacy is a crucial step to ensuring continued India-Japan progress in the Northeast and beyond.
Dr. Jagannath Panda is a Research Fellow and Centre Coordinator for East Asia at the Manohar Parrikar Institute for Defence Studies and Analyses (MP-IDSA), New Delhi. He is the Series Editor for "Routledge Studies on Think Asia". Dr. Panda tweets at: @jppjagannath1
-------------------------------------------------------------------
1 "Speech by Prime Minister Takeo Fakuda", Database of Japanese Politics and International Relations, August 18, 1977, https://worldjpn.grips.ac.jp/documents/texts/docs/19770818.S1E.html
2 Ryotaro Nakamaru, "Suga becomes Japan PM, forms continuity Cabinet as Abe era ends", September 17, 2020, https://english.kyodonews.net/news/2020/09/e728ad6b92a7-suga-to-take-office-as-japan-pm-amid-virus-economic-woes.html
3 Anthony Kuhn, "An Uncontroversial Consensus Builder Is Poised to Become Japan's Next Leader", npr.org, September 29, 2021, https://www.npr.org/2021/09/29/1041456075/japan-fumio-kishida-ldp-prime-minister
4 "Excerpts from Japan's new LDP President Kishida's victory speech", The Japan News, September 29, 2021, https://the-japan-news.com/news/article/0007824414
5 "10 highlights of Modi's visit to Japan", India Today, September 3, 2014, https://www.indiatoday.in/india/north/story/10-highlights-of-modi-visit-to-japan-206964-2014-09-03
6 "Ambassador Suzuki Delivered a Speech in Guwahati, Assam with External Affairs Minister Jaishankar", Embassy of Japan in India, February 15, 2021, https://www.in.emb-japan.go.jp/itpr_en/11_000001_00112.html
7 Elizabeth Roche, "India, Japan see Assam as hub to link SE Asia: Jaishankar", Livemint, February 15, 2021, https://www.livemint.com/news/india/india-japan-see-assam-as-hub-to-link-se-asia-jaishankar-11613401010703.html
8 "India's North East can help shape Asia's future, says Japan", India Narrative, March 05, 2021, https://www.indianarrative.com/world-news/india-s-north-east-can-help-shape-asia-s-future-says-japan-71292.html
9 "Foundation Laying Ceremony for the Dhubri-Phulbari Bridge, supported by Japanese ODA loan", Embassy of Japan in India, February 18, 2021, https://www.in.emb-japan.go.jp/itpr_en/11_000001_00117.html
10 Dipak K Dash, "India connects Bangladesh to Bhutan, through waterway", The Times of India, July 13, 2019, https://timesofindia.indiatimes.com/india/india-connects-bangladesh-to-bhutan-through-waterway/articleshow/70200094.cms
11 "Interconnection with neighbouring countries", Ministry of Power, Government of India, https://powermin.gov.in/en/content/interconnection-neighbouring-countries
12 Manoj Anand, "Steps on to complete India-Myanmar-Thailand Trilateral Highways", Deccan Chronicle, October 6, 2020, https://www.deccanchronicle.com/nation/current-affairs/061020/steps-on-to-complete-india-myanmar-thailand-trilateral-highways.html
13 "Launch of India-Japan Act East Forum", Ministry of External Affairs, December 05, 2017, https://www.mea.gov.in/press-releases.htm?dtl/29154/Launch_of_IndiaJapan_Act_East_Forum
14 Bikash Singh, Japan to invest around 13,000Cr in various projects in India's NE states", The Economic Times, June 12, 2019, https://economictimes.indiatimes.com/news/economy/infrastructure/japan-to-invest-around-rs-13000cr-in-various-projects-in-indias-ne-states/articleshow/69757901.cms
15 "Operations and Activities in India", Japan International Cooperation Agency, January 2018, https://www.jica.go.jp/india/english/office/others/c8h0vm00004cesxi-att/brochure_12.pdf
16 "India-Japan Joint Statement during visit of Prime Minister of Japan to India (September 14, 2017)", Ministry of External Affairs, September 14, 2017, https://www.mea.gov.in/bilateral-documents.htm?dtl/28946/IndiaJapan_Joint_Statement_during_visit_of_Prime_Minister_of_Japan_to_India_September_14_2017
17 Sutirtho Patranobis, "China reacts to India-Japan cooperation in northeast, says no room for 'third party', Hindustan Times, September 15, 2021, https://www.hindustantimes.com/india-news/japan-should-not-get-involved-in-china-india-border-dispute-beijing/story-IE9M3uxuTGTT6j4HHgVCcM.html